Christian Leadership & St John Paul II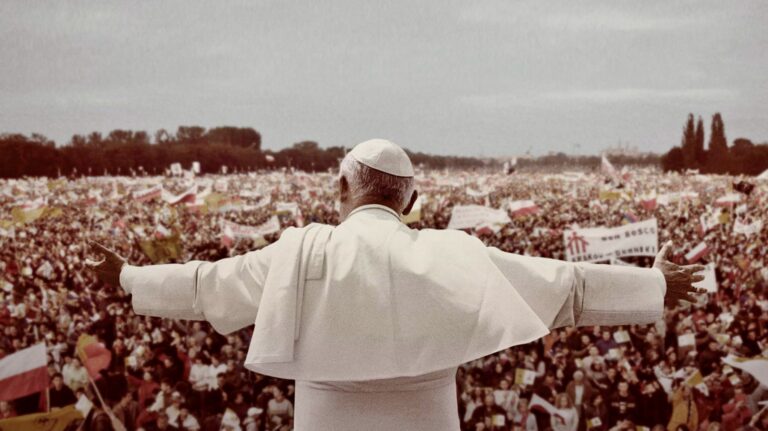 Each era has particular challenges of its own to face. How can Saint John Paul II's papacy be a model for Catholic leadership today?
The journey of a young Karol Józef Wojtyła to the Priesthood was not an easy one. Realising his vocation, he was forced to study in an underground seminary due the Nazi occupation of Poland. But the end of World War II would not bring peace for the Church. For the next forty years, Poland was ruled by a Marxist regime that sought to eliminate the influence of the faith in society. As the state sought to assert its control over all aspects of life, the Church became increasingly constrained.
Yet some clergy, such as the future St John Paul II, spoke out. As Archbishop of Krakow, he called on the government to respect religious and political liberties. Soon after his election as Pope, he made a nine-day pilgrimage to Poland.  The tour included trips to the sites of a number of Slavic Saints, reminding those behind the Iron Curtin of their Christian heritage. Criticism of the regime could prove costly however. The Blessed Jerzy Popiełuszko was beaten to death on account of his political activity. Despite this, the Catholic Church in Poland persisted in its stand against communism, thus contributing to its collapse in 1989.
St John Paul II also devoted significant attention to changes in Western perceptions of human sexuality. He saw in these another profound challenge to human society, albeit of a different sort from a Marxist ideology. His criticism of the West's pursuit of unfettered freedoms was coupled with his conviction that the Christian vision of marriage and family life were crucial to a healthy society. In a series of catecheses that became known as The Theology of the Body, the Polish pope elaborated an integral view of the human person. Not only did he carefully make clear the relationship between the Fall and our present human condition,  but he drew out the full beauty of two millennia of theological reflection around the nature of the human person and their pursuit of happiness. Within this, a virtue-based ethics remains key to a personal and societal betterment.
Unlike the struggle against communism, the issues related to the nature, dignity and identity of the human person remain heavily contested in today's Western society. To say the least, the Church's teaching is profoundly countercultural. But this is no reason to give up. On the contrary, it should drive believers to refound and reshape a society that promotes a true, Christian freedom.
St John Paul II recognised that communism stifled religious freedom and compromised human dignity. With many Catholics in the West struggling to reconcile Christian teaching with secular ideologies, he remains a figure many look to for inspiration. 
Despite the risks, St John Paul II and many other Catholics sought to promote these eternal truths. Throughout his life, he reminded those on both sides of the Iron Curtain of their Christian heritage. And on both sides, not all of his teaching was universally accepted. However, the conviction shown by Pope John Paul II, and many lay Catholics with him, is an important first step. 
This call is not just for a select few, but rather for the whole Church. In Christifideles laici, St John Paul II argued that, "it is ever more urgent that today all Christians take up again the way of Gospel renewal". We might not all have the same position in public life, but we can learn how to use our vocation that furthers the Christian call to holiness.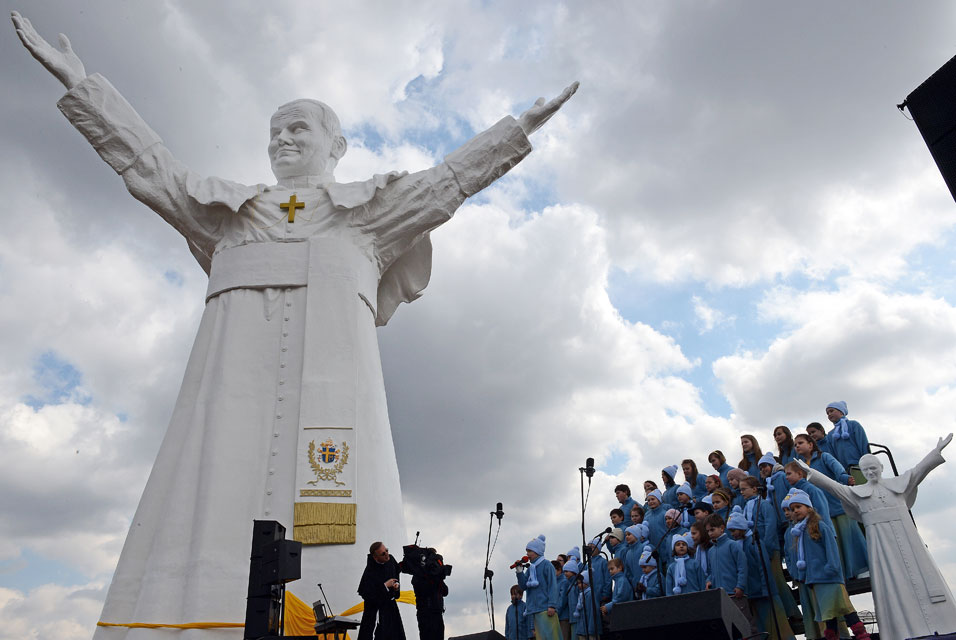 The Christian Heritage Centre aims to form Christians so they can follow this call. Our Christian Leadership Formation programme prepares young people to bring their faith into positions of leadership. The programme equips students with the skills to shape a Christian society amidst the challenges and opportunities of today. Through our work, we aim to encourage them to follow in the steps of St John Paul II as fearless defenders of moral truths.
St John Paul II, pray for us!